​
Let us fuel your business growth by developing a creative way to have your business be seen & heard. Our approach to marketing for our Members is more than just promotion. We are here to collaborate & connect you to relationships that will help your business succeed.
One way to get your business noticed is by sponsoring one of our events, learn more about our main events below:
It's all about making connections and building a strong network. Here are a few events that can help make it happen.
DIGITAL MARKETING OPPORTUNITIES.
EVENTS CALENDAR. | FREE BENEFIT
---
Have an event coming up and looking for a way to share it? With your Chamber Membership you can add your events to our Event Calendar! Not only does your event post on our calendar you also get added to our Week At A Glance weekly newsletter listed under Kearney Events. This is a great FREE tool for Chamber Memberships to use to add additional promotion to their event. Week At A Glance is sent out to 2,500 Chamber Member representatives each Monday. Click on the below button to check out what events are happening in Kearney or if you are a Chamber Member add your event to our calendar! ​ Follow the below instructs to post your event today: 1. Click on Events page 2. Click on "Submit New Event" link in the grey boxed area 3. Fill in Event Details 4. Submit Event ​ Please note it does take anywhere from 1 - 2 business days for an event to be approved. Click Here to view our Event Calendar. ​
---
HOT DEALS. | FREE BENEFIT
---
Got a special going on? Let people know about it by posting a Hot Deal! Hot Deals are a FREE Membership Benefit that can be used at any time. You can post a deal for the public or a Member to Member deal. We post about all of our Hot Deals weekly through social meida. Watch the below video to learn how to post your Hot Deal!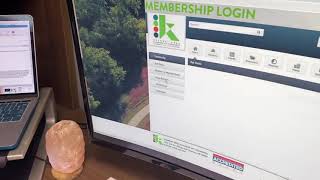 Click Here to Check out our Hot Deals.
---
JOB POSTINGS. | FREE BENEFIT
---
Looking to hire?
As a Member you can post job postings for FREE! This is a great way to get the word out there about open positions you need to fill. Every Friday afternoon we share all Job Postings out on our social media channels. This is one of our top viewed pages on our website.
Click Here to View Job Postings.
---
NEWS RELEASES. | FREE BENEFIT
---
When your business has updates that need to be known, share your news relases on our site for FREE! We share out on our social media what's happening with our businesses every week. All you have to do is log onto your Membership profile and add your News Release. Click Here to Check out our News Releases.
---
E-BLASTS.
---
Do you have something you would like to promote? If you do, you should try our E-blast program! Reach over 2,500 Chamber Member representatives quickly while making a major impression with your message. E-blasts cost $150 per send out, which means you are only paying $0.06 per impression!
We guarantee that no other paid advertisement will go out on the day of your e-blast. This gives you the most bang for your buck!
Contact the Chamber to schedule your E-blast. (Don't wait! They fill up quickly!) ​ KEARNEY AREA CHAMBER OF COMMERCE E-BLAST RULES & POLICIES 1. The Kearney Area Chamber of Commerce will approve any and all E-blasts sent out to members and have the right to refuse any copy or content not appropriate or of interest to our members. 2. The Chamber has the right to control when E-blasts are scheduled. 3. E-blasts are a marketing tool available only to Chamber Members. Non-profits, businesses & individuals who are not members of the Chamber will not have access to our E-blast program. 4. E-blasts are to be sent at a rate of one per day, with the exception of Mondays which are reserved for Week at a Glance, our weekly newsletter, and the first Tuesday of the month, for our Agenda monthly newsletter. 5. Imagery/Copy is preferred to be sent to the Chamber a week prior to scheduled e-blast date. If materials are not received 3 days prior to scheduled e-blast date, a $25 late fee charge will be applied. 6. E-blasts not approved by the purchaser by noon on the day of send-out will send without approval at 2 PM. No refunds or reschedules will be given to those who do not abide by this policy. 7. If materials are not received or member decides not to use their scheduled e-blast date, businesses will be charged a $100 cancelation fee and non-profits will be charged $50. 8. Don't have time to design your own materials? If you would like the Chamber to help you out with your e-blast design there would be an additional $50 design fee. 9. All rates will be reviewed annually by the Chamber staff.
---
ENHANCED LISTING.
---
Make your Membership Listing STAND OUT by enhancing your Online Membership Directory listing! For only $100 a year you get to enhance your listing by adding the below:
Add your Logo next to your listing
Add your website link next to your listing or any search results
Priority placement for search results
Map Link so your business is easy to find
8 Photos to fully showcase your business/services
Click here to check out our Chamber Enhanced Listing.
---
AGENDA NEWSLETTER ADVERTISING.
---
For the first time we are welcoming our members to showcase their business on our website!With the advertising, sponsors will receive their published ad with a link to the site of their choice. This may also include social media profiles. Ads can be graphics or videos as well! Here is how the pricing breaks down for an annual ad: Large banner size ad (955x200px) - $1000 - This level also includes a smaller banner ad on the monthly newsletter e-blast - Tag in our newsletter social media post Medium rectangle ad (470x100px) - $500 Small rectangle ad (230x100px) - $250 - OR - You can purchase an ad for one quarter (3 months) for these prices: - Large Banner Size (955x200px) $350** - Medium Rectangle (470x100px) $175 - Small Rectangle (230x100px) $95 **The Large Banner Size under the quarterly rates will not be placed in the banner ad or social media post. If you would like more information about placing an ad in our monthly Agenda, contact the Chamber. Click Here to View our Agenda Newsletter.
---
SOCIAL MEDIA ADVERTISING.
---
Social media is an essential piece of your business marketing strategy. Social platforms help you connect faster and more often with people. We have taken pride in building our social platforms to large audiences. Let us help spread your message out to our followers, check out the different ways below on how we can help your business succeed. INSTAGRAM TAKEOVER | $30 This is a great way to showcase not only your business but the people that help make you successful. Get a full month to highlight your employees, partners and of course your business by taking over our Instagram account. This is a very popular program and is booked up for the rest of 2020. We are booking 2021 so contact the Chamber for more information. SOCIAL SHOUTOUTS | $250 What is a Social Soutout? It means that you can share your marketing content on our Facebook page and promote your message to over 5,200 people (over 5,600 followers). With our great engagement and an average reach of over 17,000 people your message is sure to be heard. Social Shout Outs will only be scheduled one post per Tuesday and are a $250 investment per send out. If you would like to reach more people with your message ask how you can boost your post for a week! Contact the Chamber for more information. WHAT'S HAPPENING & 30 QUESTIONS VIDEOS We like to keep things interesting. One way of doing that is creating content that is interesting. You can join in on the fun by sponsoring one of our social media video series! This is a great way to get your logo out there and tagged in our posts. These videos go up once a month and perform great on our channels. Increase your reach by learning more. Contact the Chamber for more information.
---
WEEK AT A GLANCE ADVERTISING.
---
Week at a Glance is our weekly e-newsletter that gives you all of the updated on what's going on at the Chamber and in Kearney each week. This newsletter reaches over 2500 Chamber Members representatives and is sent every Monday. By advertising in the Week at a Glance you will get to place a banner ad at the top of the email. Limit to one advertiser cost is $50 per send out, Week at a Glance gets sent out 52 times a year. The cost of this prime ad space is $2600. If you would like to know more about this ad spot please contact the Chamber for more information.
---
MEMBERSHIP DIRECTORY.
---
Published annually, our Membership Directory is distributed to every Chamber member to be utilized as their connection to other members. We contract the printing through a different Chamber member each year and distribute the Directories on our annually celebrated Chamber Day.
Published bi-annually, we also create our Community Profile that showcases all the different pieces that make Kearney an amazing place to work, live, and play. Our Community Profile is key reading material that is added to our Relocation Packet as well. It is one of many places through the Chamber where you can promote your business through affordable advertising. Take advantage of the reach this publication carries in its two years of distribution, and you will see even more value in your Chamber membership.
​To ensure that all of your business information is correctly printed in either of these publications, be sure to log in to your Membership Information Center on our website. There you can ensure that your business name, representatives, phone number, and address are all correct. If you are unsure of your log in information, please contact the Chamber to get your account set up today.
​
If you would like a copy of our Community Profile or Membership Directory, please stop by the Chamber office today.
Click Here to View Our 2020 Community Profile
---
---
*** Please note that we only send E-Blasts out Tuesday - Friday***
NEED MORE INFO. WE'RE HERE TO HELP.
Contact our Marketing & Events Team. We love helping businesses succeed!